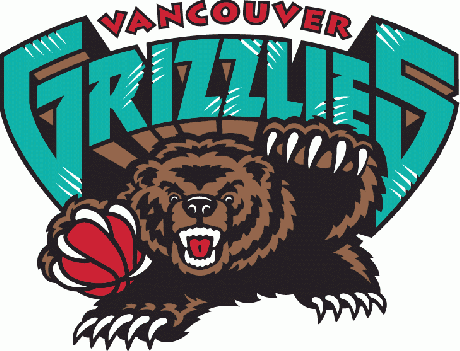 Guess who wants NBA in Vancouver again? One free guess… (it's Steve Nash and…)
It's me! Surprise, surprise. Sure I love my Vancouver Canucks, but there is something missing. You know those stretches in the Canucks schedule when there are no games? It's painful. When we had the NBA Grizzlies here, there wasn't a lot of boring nights in the fall and winter around Vancouver.
We are not an official Vancouver NBA website. We are a website dedicated to getting another NBA franchise here to Vancouver. Is this unrealistic? We think not. The time to mobilize is now.
I will give you some background on myself and why I feel I am qualified to start the campaign for Vancouver NBA. It was a few years back when we had the almighty Vancouver Grizzlies NBA team. Was I there? You bet. I was there trying to convince friends in the futile fight to try and keep the NBA team in Vancouver. Looking back, as great as my intentions and convincing was, there was no stopping the Grizzlies from packing up and moving to Memphis. I don't regret trying. What I was able to do in my small part, was to get a group of 5 friends to buy season tickets, or the game packs for the last season that the Grizzlies played here. It was fun there is no doubt about it. I will never forget seeing Stu Jackson, one of the least charismatic individuals I have even seen in the media, take center court on opening night of the last season of the NBA in Vancouver. "Believe it baby" are the words that echoed around the GM Place arena as Stu Jackson shaked his fist. Yeah believe it, a few months later and our Vancouver NBA team was gone.
After that insult with the Grizzlies, the NBA in Vancouver is a hard sell. With time, scars heal. I think there are a few factors that has motivated me to start the Vancouver NBA campaign.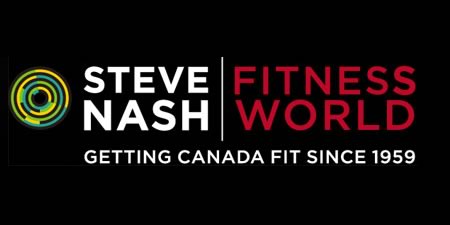 First and foremost, you must consider the impact and influence someone like Steve Nash has in the NBA and in Vancouver. He also has a franchise of health centres in Vancouver. Having that sort of vested interest tells me that Steve Nash will be the catalyst for a new Vancouver NBA team. It makes a lot of sense. I am speaking only from gut feel on this and there is nothing more than that to it. Having Steve Nash as the face of your NBA teams would be a huge factor in the team's success and support by the people.
The other reason the NBA in Vancouver makes sense is the fact that we've seen some recent NBA pre-season games. Again, the common thread with this is in the fact that Steve Nash is involved with it. I think it's good strategy and indicates the NBA and their interest in warming the hearts of Vancouver to the NBA returning. As I mentioned, there are a lot of upset people out there still who hold a grudge against the NBA about how their treated us. Face it, the NBA screwed us. Some people here don't forget easily.
Not only were people upset about how the NBA treated us, but how about the spoiled NBA players? All we faced were comments about how our weather sucks. We couldn't even get our #1 pick to want to play here. So how can this attitude from players be changed? Obviously if Vancouver NBA is to return, there needs to be an understanding from the players coming here. There will be less tolerance for complaining about our city and the weather here. I think this could be addressed by getting players who might be okay with this climate. Smarter picks might help the situation. Having a Vancouver NBA team that doesn't suck would obviously help sell players on coming here.
The success of the 2010 Winter Games showed that Vancouver is ready for more. We can support a second attempt at a Vancouver NBA fanchise. We know from the past, that Rogers arena can support both the NBA season and the NHL season without a problem. Personally I loved the fact that we got Vancouver sports all through the fall and winter. We have the sports media to back up the NBA in Vancouver. The TEAM 1040 is drooling at having something else to talk about. A Vancouver NBA franchise will definitely help give the NHL players a break from constant media hounding. The only issue is whether or not the media wants to cover a NBA Vancouver team. They are the ones who seem to be the most upset about the player dissing Vancouver and the treatment of the NBA league in letting our franchise become a joke and move like it did. It was insulting and the media hasn't forgotten it.
I hope you will support me and this Vancouver NBA website. This is a fan site. It's a fan site based on motivation for getting the NBA back into Vancouver. It will take more than just positive thoughts by us. It will take a display of interest and a display of support. I hope that this website can be a vehicle for Vancouver NBA fans to show support and voice their excitement in bring back the NBA to Vancouver. More sporting teams in our city is a good thing.
I think with Steve Nash as the driving force, our Vancouver NBA team will be back. Realistically, when might this happen? It's only based on guess work. Or should I say, it might be based on when Steve Nash is planning on retiring. Like most athletes, he likely won't want to retire before he get his NBA championship. Go Steve go!
What action can you take right now to start the movement toward Vancouver NBA?
Visit our website, participate in the polls, add your comments to blog posts, call into sports talk radio shows, write letters and anything else you can think of. I know it's hard to think about uniting in bring back Vancouver NBA, but it is possible and it's realistic.